Handmade Sterling Silver Striped Bass Belt Buckle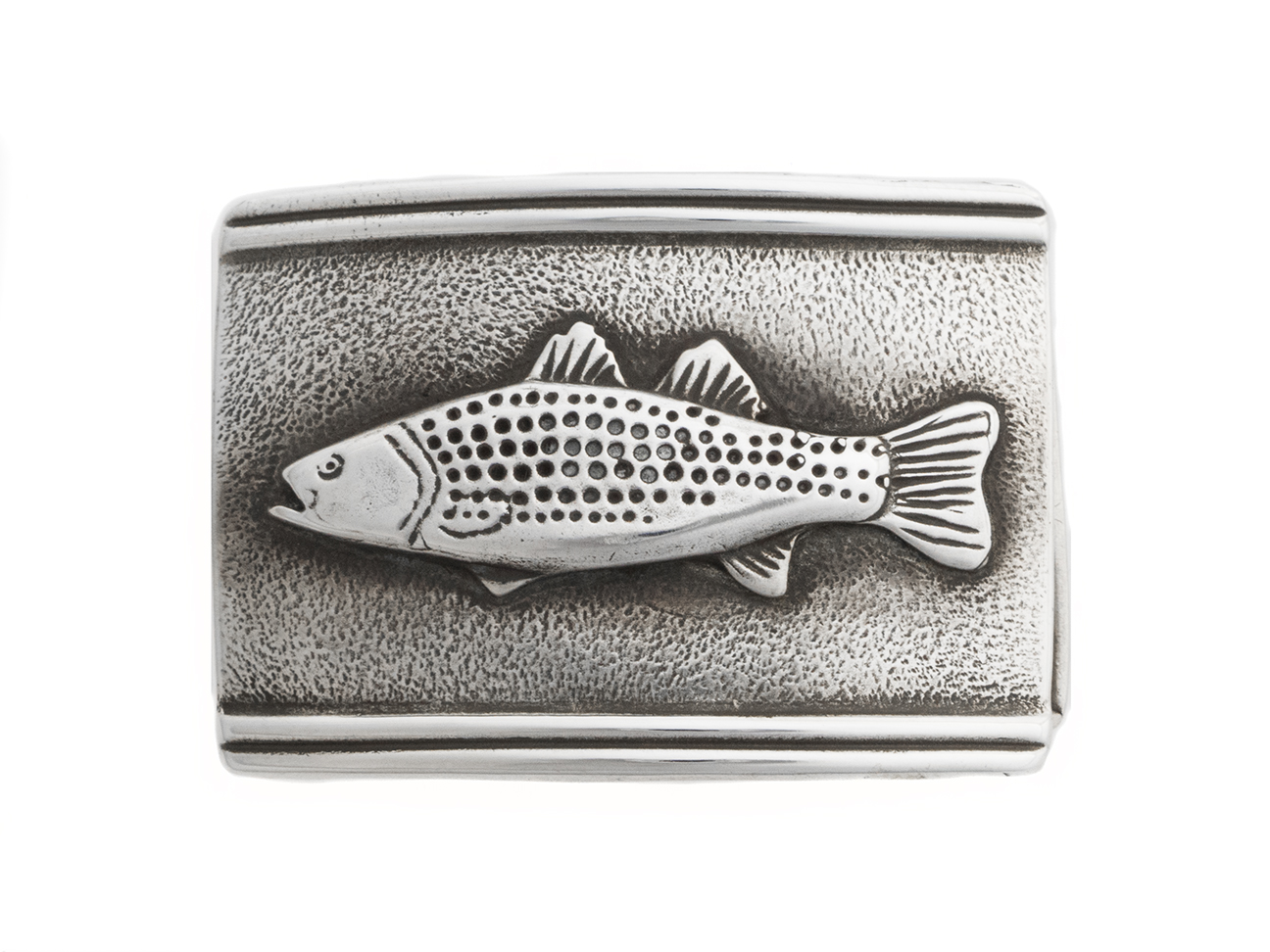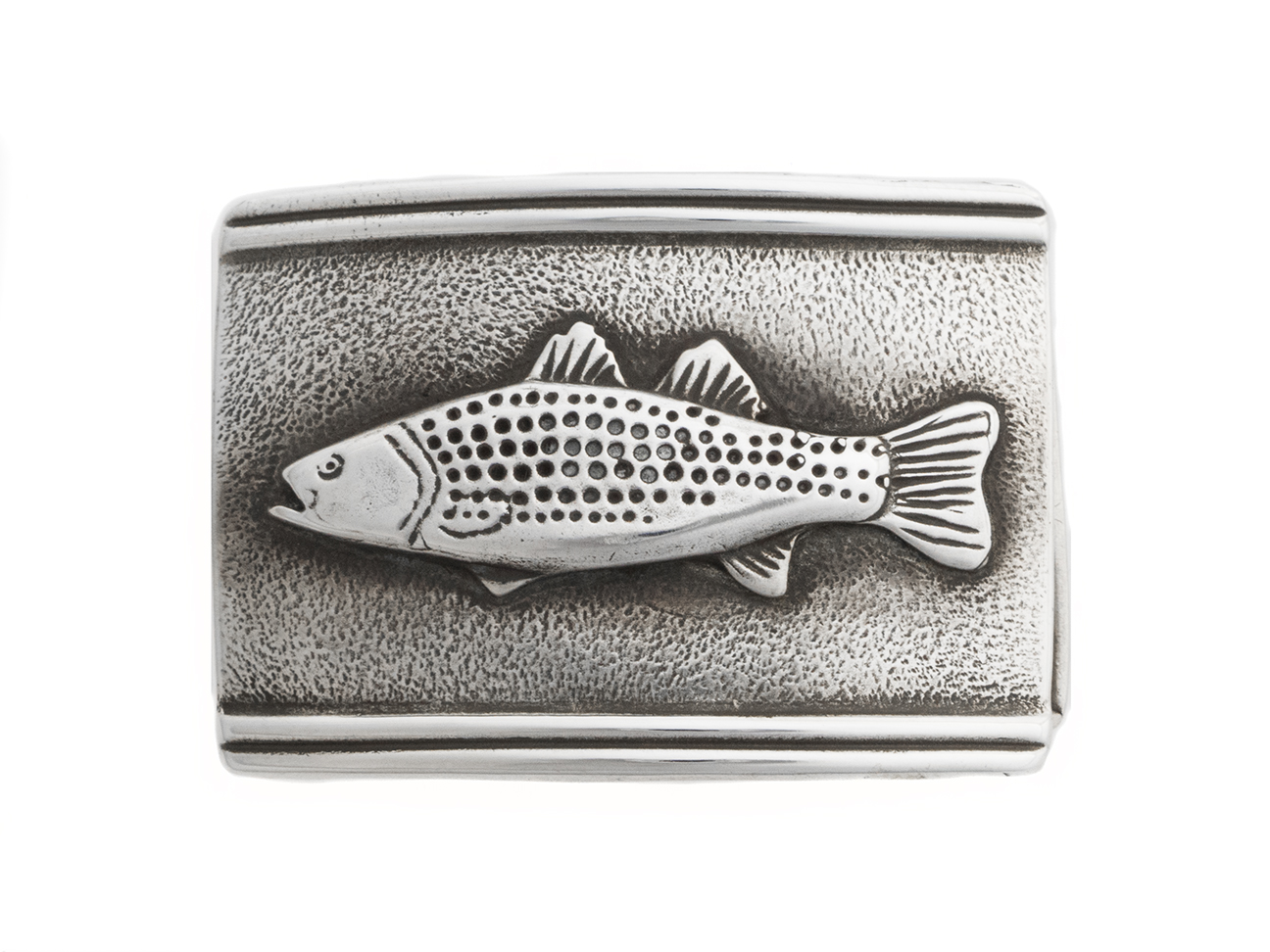 Handmade Sterling Silver Striped Bass Belt Buckle
Handmade Sterling Silver Striped Bass Fish Belt Buckle. Made by Silversmith Wendy Krag O'Neil.
Not to worry if yours got away, those are the biggest ones anyway! Take that elusive Striper with you as a reminder that he is still out there. Until you meet again…
Fits on a one inch wide belt.
"The charm of fishing is that it is the pursuit of what is elusive but attainable, a perpetual series of occasions for hope."
John Buchan