Handmade Sterling Silver White Rose Earrings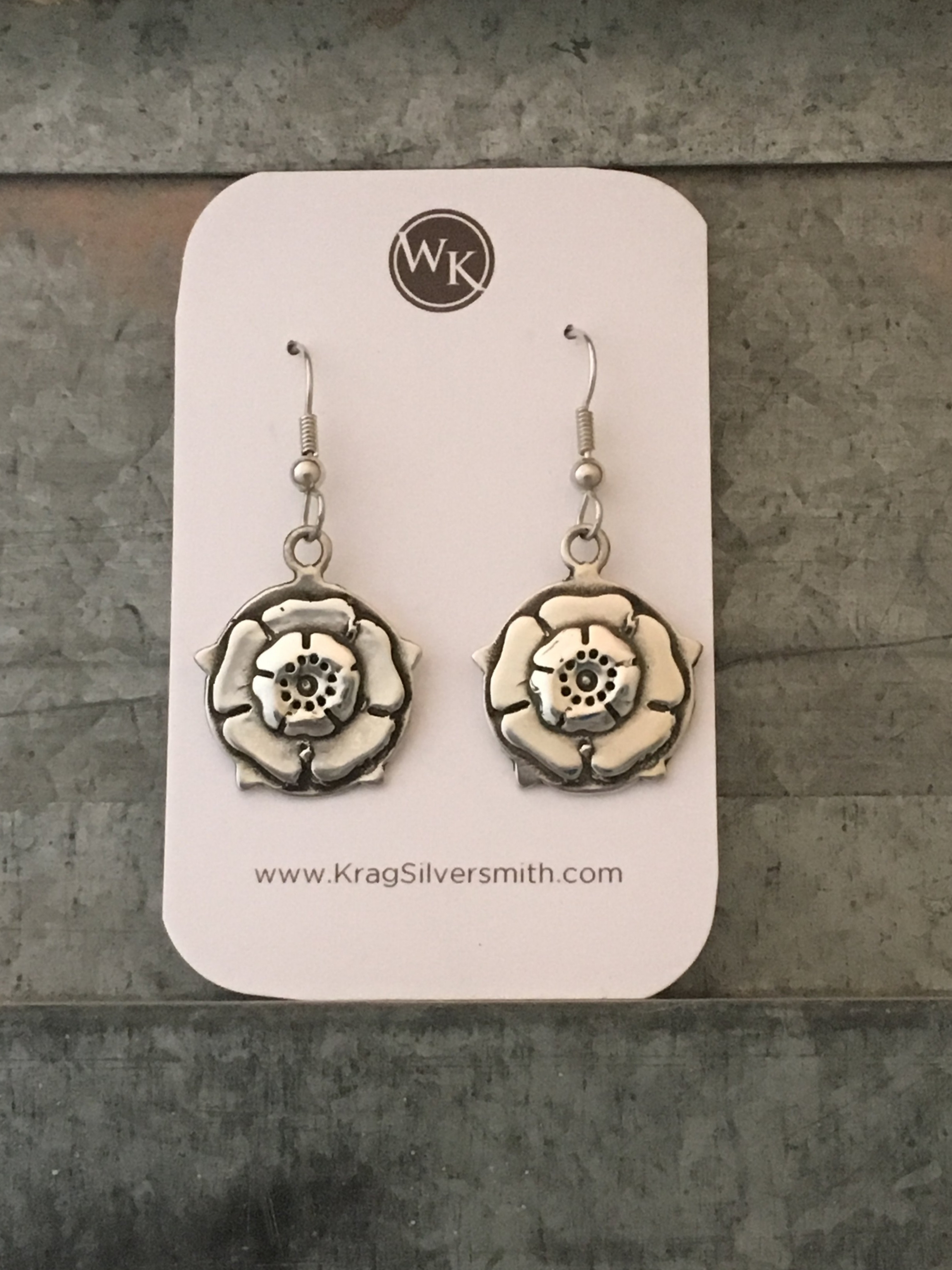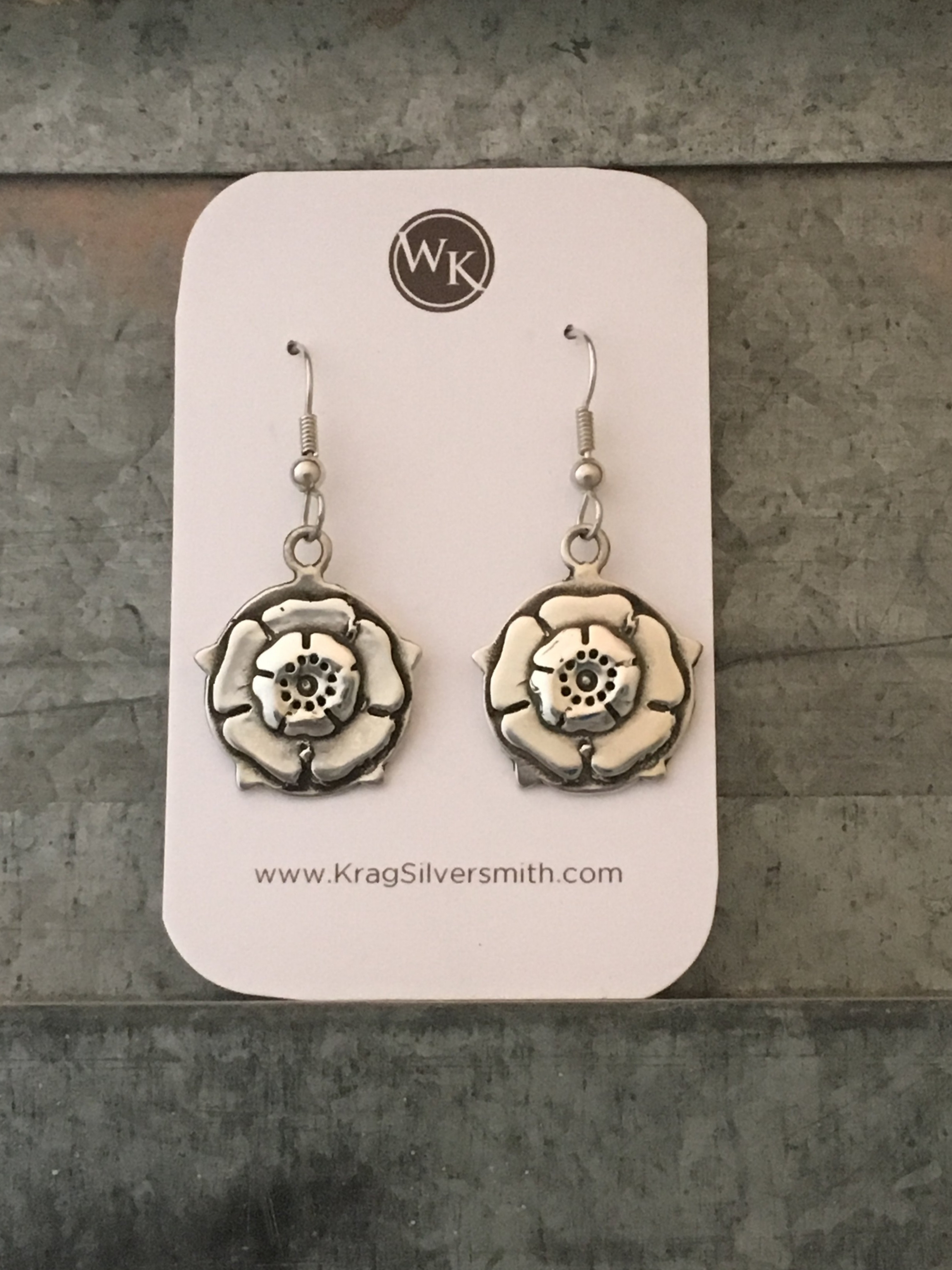 Handmade Sterling Silver White Rose Earrings
Handmade sterling silver White Rose Earrings by silversmith Wendy Krag O'Neil.
This beautiful sterling silver rendition of the White Rose is inspired by the core values of love, kindness, compassion, and acceptance. Wear these earrings as a peaceful yet vocal gesture as a safe harbor against injustices of the world.
Profits from this design are donated to charitable organizations supported by the White Rose Party https://www.whiteroseparty.com/
the ACLU & SPLC.