Handmade Sterling Silver Bonefish Belt Buckle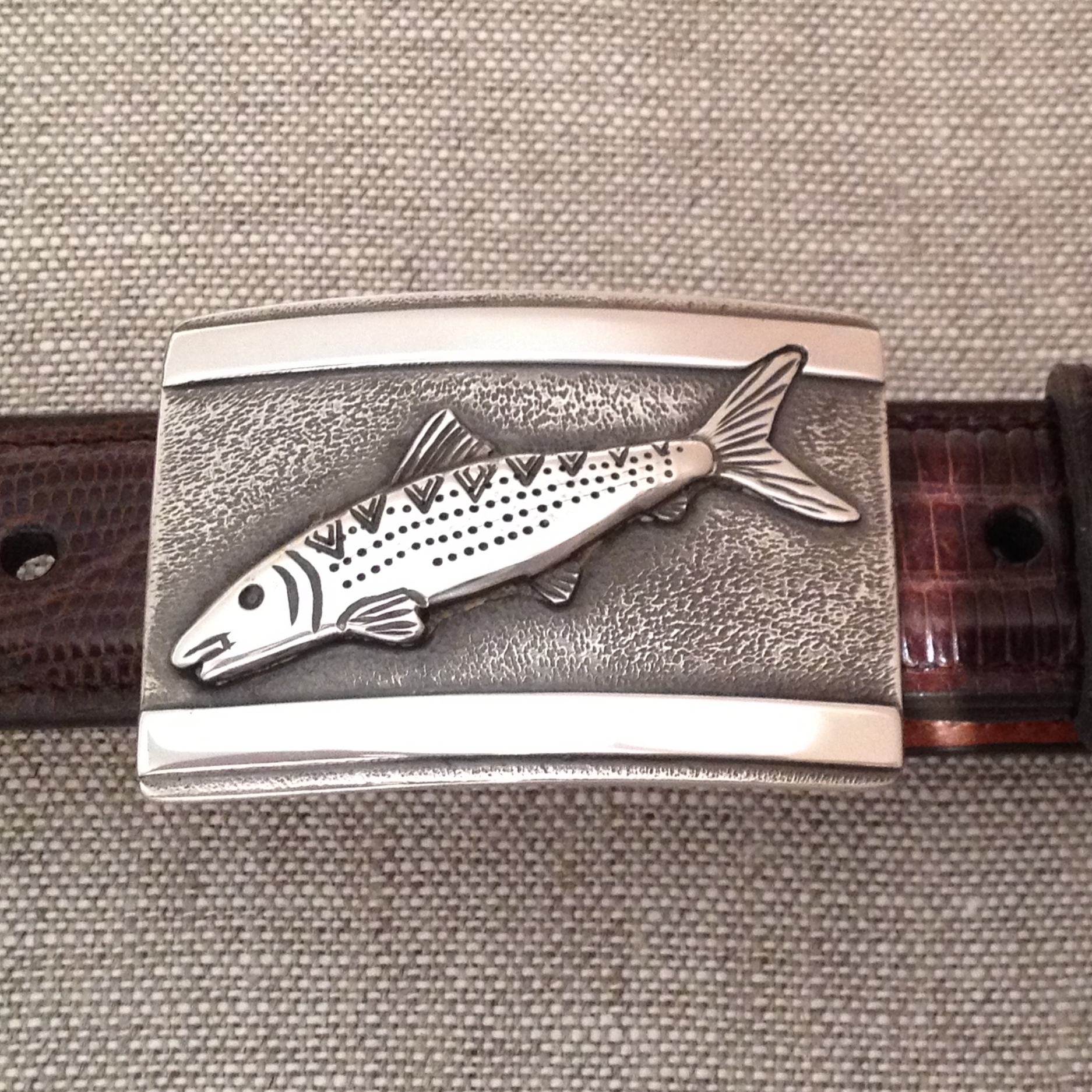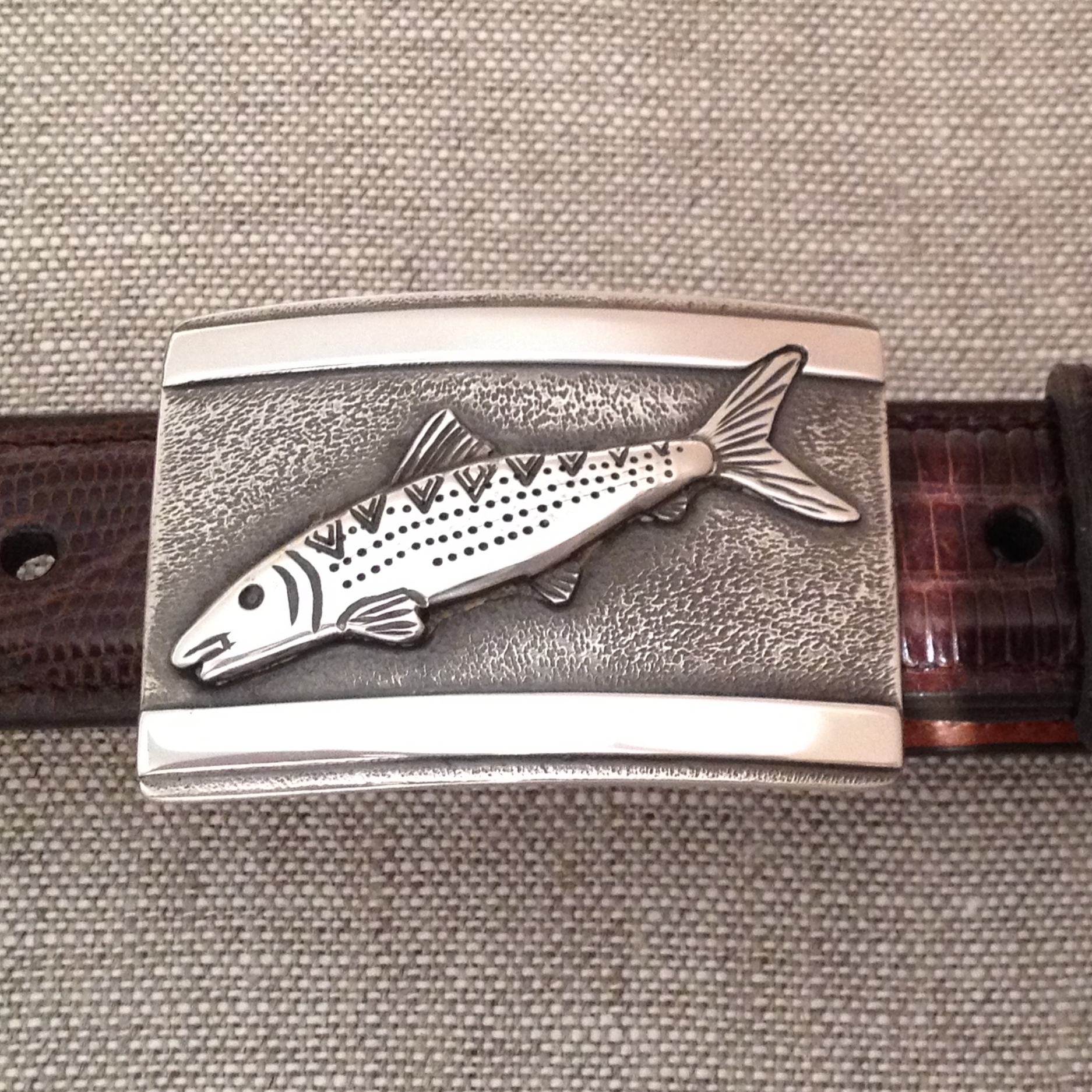 Handmade Sterling Silver Bonefish Belt Buckle
Handmade Sterling Silver Bonefish Belt Buckle by Silversmith Wendy Krag O'Neil.
With heightened senses, you are keenly aware as you stand in the shallow water that you are no longer in your earthly element. Everything around you is an out of this world turquoise color, swirls and is strangely magnified. As the tide rises, that elusive bonefish is a lurking ghost moving toward you. Be ready, stay focused, strip, strip, looong strip….
No matter how the story ends, this Sterling Silver Tailing Bonefish is the one you'll keep!
Designed to bring luck on the flats and fit a one inch wide belt (sold separately).